Best Executive Coach in India
What is Executive Coaching ? Coaches, Certifications, Jobs and Salary in India
Executive Coaching is a conversation that helps the client maximize his/her potential by helping them learn instead of teaching them. It is about identifying gaps or the essential abilities that executives lack. It assists individuals in developing the necessary abilities. In short, it is an interactive process through which executives aim to solve problems or develop capabilities.
It is extremely helpful for executives that are motivated to gain a more competitive edge. They recognise that they must move forward in this highly competitive climate or risk falling behind. Coaching agendas provide direction for executives' goals and ambitions by establishing a set of actionable goals. Consider the goals that you want to achieve. Executive coaching can help you achieve the following goals:
1. Increase or enhance current competencies
2. Link existing competencies to a new career or business situation.
3. Acquire a new skill or capability.
4. Troubleshoot issues.
5. Be a better leader for your team.
But one question arises whether is it worth it? One of the primary reasons Executives avoid coaching is because they attempt to convince themselves that they do not need any help. They are capable of doing the task entirely on their own. However, the reality is that individuals do need assistance at times, and when they get such assistance, they constantly improve. It is not wise to fall for overconfidence. The three reasons why executives need a coach are:
1. To get better
2. To get better quicker
3. Eventually, to learn to be their own coach
A great executive coach is the one who has the following traits:
• Great listening ability
• Advanced communication skills
• Ability to focus on the core issues
• Willingness to challenge and confront a client when necessary
• Broad life experience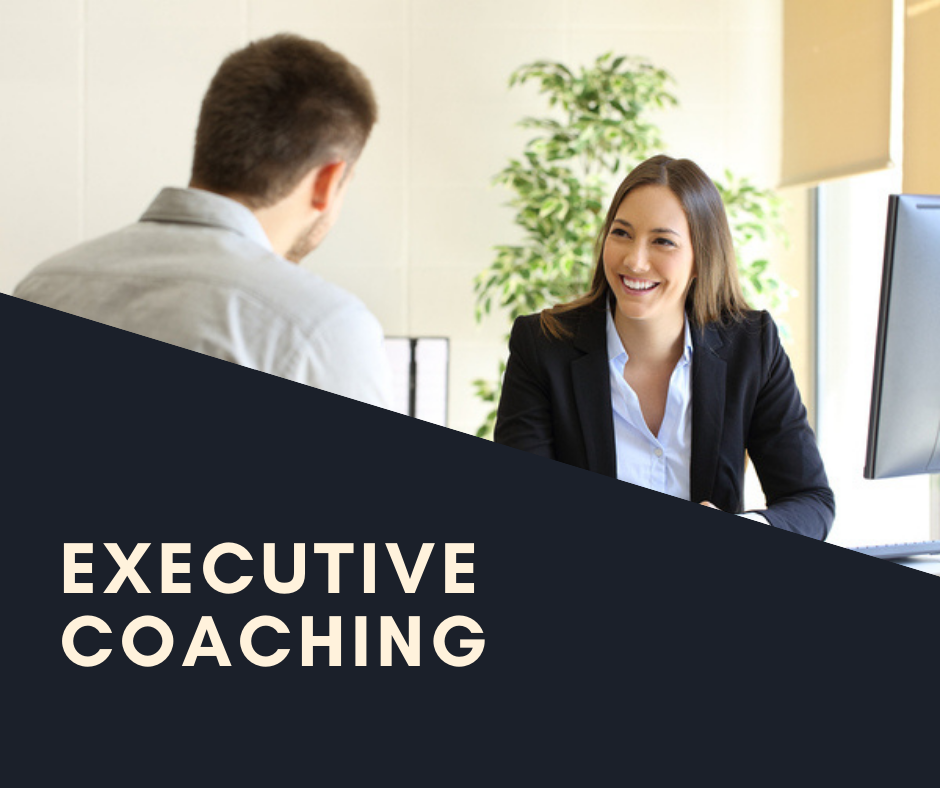 Executive Coaching Certification
After you have decided firmly that you wish to become an executive coach, you would require a certification from a recognized organization.
Coaches must get certified from renowned global coaching experts and coaching associations which conduct 8 to 10 days Executive Coaching Certifications courses in India (or through distance education), followed by 60 to 100 hours of supervised executive coaching practice before finally certifying them.
Some coaches also opt for certifications from International Coaching Federation (ICF), Coaching Federation of India (CFI), ICC, Franklin Covey, etc.
The majority of 'Global Coaching Certifications' teach western coaching paradigms and methods that are founded on established psychotherapeutic, psychological, and behavioural scientific ideas. Numerous certificates also include coaching methods, ethics, codes of conduct, coach characteristics, and coaching paradigms. Several prominent coaching models include the GROW Model of Coaching, NLP Coaching, Positive Psychology Coaching, Behavioral Coaching (Marshall Goldsmith Methodology and other Methodologies), Ontological Coaching, and Integral Coaching.
Working with a mentor coach may be very beneficial. As part of their comprehensive approach of student support, several coach training programmes provide access to a mentor coach (and their larger coaching community).
One thing to note is that although certification is necessary, is not a sufficient condition to be a successful and effective coach. Organisation are aware of this reality and they expect more in a coach than just plain certificate.
Jobs and Salary in Executive Coaching
India's dynamic and growing business environment have resulted in shorter business cycles and a set of new difficulties; CEOs and executives are expected to deal with rising business uncertainty and often seek a sounding board to dream, accomplish, risk, and exceed. Numerous new businesses are seeking to develop teams that match up to global standards. The growing importance of executive coaching is shown by the industry's 50% increase in recent years. This means that the industry of executive coaching is in its nascent stage as of today.
According to a rough estimate, the size of the executive coaching industry in India is USD 60 million as against USD 5 billion in the US. Executive Coaching Jobs
Executive coaches are compensated and often work on a set schedule to provide actionable feedback, customised guidance, and development plans to their clients in order to improve company income, advance their career, or expand their business.
There is a huge demand for business coaches and it is explicit from the research conducted by Shashwat Ranjan. As per the report 100% of HR leaders who were part of the survey said that coaching is a necessary tool in this VUCA i.e., volatility uncertainty complexity ambiguity type economy.
Coaching is an extremely lucrative career option. Below are some information to be familiar with.
| | |
| --- | --- |
| Education Qualifications | No formal academic is mandatory, optional diploma or certification are recommended. However, most Executive Coaches will have a business background and MBA. |
| Job Skills | Communication skills, interpersonal skills, analytical skills, problem-solving skills, ability to maintain confidentiality, leadership skills |
| Median Salary | INR 40,000 per session to INR 1,50,000 per session |
Indian Coaching Industry is significantly different from the Western one because of the 'collectivist' environment as opposed to more 'individualist' of the latter. Coaching may be an useful tool for developing high potentials' team performance and leadership skills. Organizations will also employ coaches to assist 'Action Learning Teams' in resolving key organizational issues as business complexity increases. Additionally, onboarding senior executives at the CEO/CXO level, as well as transition counselling, will become essential for facilitating job rotations, promotions, and advancements to the next level in leadership.
This information has been complied by Team of Dr. Vikas Vats, the best executive coach in India .