29 Common Soft Skills Training & Soft Skills Trainer FAQs
1 Are Soft Skills, Soft Skills Trainings & Soft skills Trainers Important
Yes of course in today's time soft skills have become very important for career and life success. it is said that even in the most technical jobs like engineering or finance more than 66% of career success come from soft skills and rest through qualification, experience, technical skills, etc. Technical skills define your maximum potential but these are soft skills which determine how much of that potential one would be able to achieve.
As you grow higher and higher in job hierarchy the importance of soft skills only increase, because now you are dealing with more and more people and less and less with machines or technology.
2 Can these skills be learned ?
Fortunately soft skills are very much learnable. You can learn soft skills by
1 Through soft-skills training programs
2. By watching videos or online learning
3. By reading self-help books and implementing the learnings
Before starting learning the soft skills you need to know which soft skills you need to learn. That would be decided by your career choice and required soft skills for that career, and your present level of expertise in those soft skills. Therefore, a proper assessment is required before you start learning soft skills so that you can get best results from your investment of time and money.
3 Are Soft Skills Overrated
Certainly not, soft skills are fast gaining the ground they deserve. Rather in most cases we find soft skills are underrated and more importance is given to qualification, institution, institutes of study, experience and technical expertise. Even at senior leadership level where soft-skills should be given more weightage.
4 Are these Skills Transferable
Soft Skills are stored in in our subconscious mind, therefore, whatever time we spent with other people or on internet or social media impacts our soft skills levels. It is said that we become average of those 5 people with whom we spend most time, because they continuously impact our subconscious mind. Therefore, it can be said that soft skills are transferable and, in most cases, they get transferred subconsciously without even somebody being aware of it that shows the significance of spending our time with the right kind of people and at right platforms online
5 What Are some Examples of such Skills
There can be dozens of types of soft-skills. Most common soft skills for example can be communication skills, interpersonal skills, leadership skills, delegation skills, feedback giving skills, presentation skills, emotional intelligence, time management, body language etc.
6 What Are Soft-Skills in Business
In any business you have to interact and network with people. You want your clients to give you more and more orders and you want your vendors to give you best pricing. You also want to keep your employees motivated so that they work harder and harder this requires a very high level of communication and motivational skills.
7 What Are Soft Skills in The Workplace
Some soft skills which are common for workplace are communication skills, interpersonal skills, decision making skills, people skills, and emotional intelligence. Based on what kind of workplace this is, there can be other important soft skills which might become significant. For example ability to motivate others, ability to give motivating feedback, delegation of the work and at higher levels leadership skills.
8 Why Are these Skills Important In The Workplace?
At workplace you have to get the work done from your juniors and you have to interact and network with your colleagues and take orders and report to your seniors. These are called your internal customers; in many job profiles you may have to deal with external customers as well. That makes soft skills important in the workplace
9 Can Soft-Skills Be Measured
Soft skills can be assessed using standardized psychometric tests. There are many such tests in the market, you can also find psychometric test online. Corporate also develop assessment centers to assess their employees. Apart from psychometrics there can be various other tools like in basket etc to assess soft-skills.
Yes, as mentioned earlier soft skills can be developed through soft skill / Corporate Training programs provided by Expert Corporate Trainers OR Soft Skill Training Companies. You can also take online soft skills course to develop soft skills or you can read self-help books.
11 How Can Soft-Skills Be Helpful In Getting A Job?
These days corporate are giving lot of emphasis to soft skills in their employees. If you are good with soft skills that would help you crack the interviews and get a job, specially at middle and senior levels soft skills are being given a lot of importance. Many corporate give their candidates psychometric test to assess their soft skills. If you have done any soft skill course do put that it in your resume, this will help you in getting selected for the next level.
12 How Can Soft-Skills Keep You Hired ?
With good soft skills you will be able to perform better with the stakeholder. You will be able to seek the support of all the people around you and give good results that would certainly help you in keeping you hired.
13 Do You Put Soft-Skills on A Resume ?
One must put soft skills on a resume. Mentioning in which soft skills someone is good at and must mention any soft skills course if you have attended, any soft skill certification from a renowned soft skills trainer with certainly help you in getting a job
14 Do Millennials Lack Soft-Skills
We cannot say that millennials lack soft skills, Rather they have different kind of skill sets. They have been brought up in different environment so there skill sets are different, but they are intelligent and adaptable. If one can give them right direction, they can learn whatever they are supposed to learn. Also due to the fact that they are youngest in the world of work, this makes sense that they are not so efficient on lot of skills as compared with their senior colleagues. Expecting too much from them sans providing appropriate training is certainly unfair.
You can attend a soft skills training / corporate training by any good soft skills / corporate trainer in various training programs they conduct. But before that you need to know which soft skills you lack, that you can find through a good assessment tool online or you can seek advice of a coach or career counsellor. That will help you in deciding with soft skills training you should attend.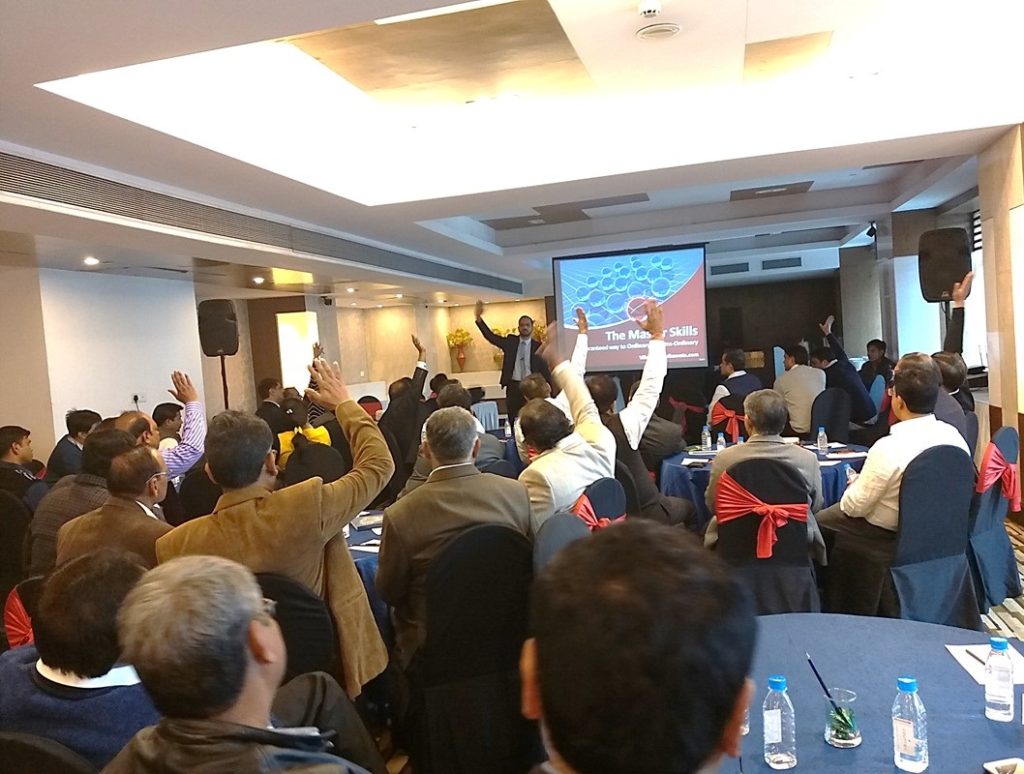 16 What Does Soft Skills Training Include ?
This would depend a lot on the target audience. For freshers soft-skills will include a program on campus to corporate, at middle level – communication skills, etiquette, presentation skills, punctuality etc. But at senior most level leadership skills, influencing skills, persuasion skills, etc will become more important
17 What Does Soft Skills Training Mean ?
Soft skills training are short term training programs conducted by soft-skills trainers this can be few hours duration to few days duration. There can be e a lot of topics on which soft skills trainings can be conducted
18 What Does Soft Skills Deliver To The Patient ?
Due to the significance of placebo effect, soft skills of the doctors and attending staff can help more than the medicine to the patient in many cases. It is apart from the meditations the patient's trust on doctor that helps him cure. Therefore, soft-skills of the medical staff is much important.
19 How Improve Soft Skills
To improve your soft skills, try to spend time with people who are good with soft skills and try to learn from them. You can also attend a formal training program on soft skills. Apart from these you can watch good YouTube videos and ted talks to improve your soft-skills. There are lot of self-help books available which may help you in improving your soft skills.
20 What Soft Skills Do Engineers Need ?
Engineers have to get the work done from associates or workers, So the foremost soft skills engineers require our communication skills, instruction giving skills and motivational skills.
21 Which Soft Skills Are Most Important ?
Most important soft skills are communication skills, interpersonal skills, motivational skills, leadership skills, presentation skills, and decision-making skills,
22 Who Is A Soft Skills Trainer ?
A soft skills trainer is a person who trains people on soft skills. To become a soft skills trainer you have to attend a train the trainer program so that you know how to train others on soft skills. A soft skills trainer can work independently as a freelance trainer or work in a soft skills training company or in a corporate to train the employees of the corporate.
23 Why Soft Skills Are Important for University Students
Soft-skills are extremely important to university students so that they can crack the interviews. Good soft skills increase the employability of university students. Corporate these days look for employees who are good in soft skills apart from the technical skills.
24 How to Become Soft Skills Trainer ?
To become a good soft skills trainer ..
You need to attend a train the trainer program from a good, renowned, experienced Master Trainer.
You need to be knowledgeable person, so read lot of books on the topic you wish to provide soft skill training.
You need experience to conduct training programs which you can gain by starting your training programs at schools or colleges and slowly migrate to corporate at junior level.
Once you are experienced then you can start conducting training programs at middle and senior level in corporate. This total process can take up to 5 to 10 years
25 What are Soft Skills Training
Skill training are the training program conducted to improve soft skills of the participants. These training programs can be few hour duration to few days to few months.
26 Why Is Soft-Skills Training Important ?
Soft skills training improves your employability and your chances of keeping hired. you are better able to network with people and get your work done.
27 Is Measuring Soft-Skills Really Possible
Measuring soft-skills is possible up to certain extent if not entirely impossible. Using standardized psychometric tests with good established reliability and validity one can measure the soft skills
But this is important that the test should have good reliability and validity coefficient. In general any validity coefficient about. 7 would be considered good. Reliability is the ability of a test to give the similar results when administered more than once to the same people.
Validity checks whether a test measures what is intended to measure, for example and IQ test should not just measure numerical ability and english language. There are lot of good tests developed and standardized over years which give good results in assessing soft-skills.
28 How To Conduct Soft-Skills Training ?
To conduct a soft skills training most important thing is you should know what the participants require. You can find this with diagnosis using a standardized questionnaire or talking to all involved stakeholders.
Once you establish the requirement of the participant then you develop the content which should be engaging, and include videos, case studies, activities, questionnaires and other tools to make training program interesting.
29 How to Evaluate Soft-Skills Training ?
This is really difficult to evaluate soft-skills training but up to certain extent we can do this using pre-post testing, formative testing, testing the learnings after the training program, testing the impact after few weeks or months, asking the seniors after few weeks or months about the impact, by measuring net promoter score and many other tools
30 What are Adult Learning Principles and Why they are Important in Soft-Skills Training ?
Adults learn differently than children. The science dealing with learning of children is called Pedagogy, while the science dealing with learning of Adults is called Andragogy. Soft-Skills Trainers who base their training programs on Adult Learning Principles are able to create more impact and participants are benefited much more.
The 8 Adult Learning Principles are…
Principle of Active Learning
Principle of Problem Centric
Principle of Previous Experience
Principle of Relevance
Principle of Emotional Connection
Principle of Self Learning
Principle of Alignment
Principle of Fun